Becoming a CARFAX approved dealer through this step-by-step guide is a strategic move toward enhancing your dealership's reputation and operational efficiency. By utilizing the comprehensive services offered by CARFAX, dealers can significantly improve their business prospects, and customer relationships, and establish themselves as trusted, quality dealers in the competitive automotive market.
CARFAX Dealer Program: A Comprehensive Guide for Auto Dealerships
The CARFAX Dealer Program offers a unique opportunity for dealerships to enhance their credibility, attract a broader base of loyal customers, and streamline both their sales and shopping processes. This guide provides detailed step instructions and insights into the multitude of services CARFAX offers, helping dealerships transform into quality dealers recognized as CARFAX Lifetime Dealers.
Step-by-Step Instructions for Joining the CARFAX Dealer Program
Step 1: Research and Understanding
Begin by using your Internet Browser to visit the official CARFAX website. Here, you can explore the benefits of becoming a part of the CARFAX Dealer Program, particularly how it can help in attracting ready-to-buy consumers and establishing a robust Dealer Business.
Step 2: Accessing the Dealer Section
Navigate to the dealer section of the CARFAX website. This area is dedicated to providing information and resources specifically for dealerships. To open a carfax dealer account go to the official carfax website for dealers called https://www.carfaxfordealers.com/
Step 3: Registration Process
Locate and click on the sign-in panel. If you're a new user, you'll be prompted to create an account using your dealership's e-mail address. Existing users can simply log in using their email username and password. Fill out all the mandatory information: First Name: * Last Name: * Dealership Name: * Role: Select… * Email Address: * Phone Number: * Dealership Address: * Dealership City: * Dealership State Select… *
Step 4: Filling Out the Application
Submit the carfax dealer request form. Wait for Carfax to approve your dealer account. Follow the proceeding log of step instructions to complete the application process. This will include providing detailed information about your dealership and agreeing to the terms of the CARFAX Dealer Program.
Step 5: Utilizing CARFAX Services
Upon approval, your dealership will gain access to a suite of CARFAX services, including:
CARFAX Vehicle History Reports: Integral in building transparency and trust in your sales process.
Marketing Tools: To increase your dealership's visibility among online and truck shoppers.
Email Support and FAQs: For any queries, with a focus on utilizing your email username for communications.
Services Offered to CARFAX Approved Dealers
Customer Acquisition: By becoming a CARFAX Lifetime Dealer, your dealership gains access to targeted marketing tools designed to attract online shoppers, thereby enhancing your Dealer Business.
Sales Process Enhancement: Use CARFAX Vehicle History Reports to offer transparency and build trust with potential customers.
Lifetime Dealers Recognition: Signifying a long-term partnership with CARFAX, reinforcing your reputation as a quality dealer.
Business Operation Tools: CARFAX provides resources and insights to optimize your dealership operations and customer service.
Carfax also provides the following services to its dealers
Free carfax report with every dealer vehicle
The dealer name appears on the carfax every time a vehicle is serviced.
Free ads and listings on Carfax website promoting the dealer services
Carfax provides dealers with a buy-back guarantee
Free Carfax car window stickers to place on dealer vehicles
Complete build data for every vehicle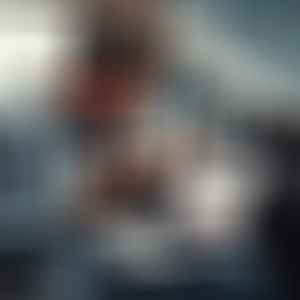 Where to find carfax dealer login ?
In order to find the dealer login information you must already have an approved account by Carfax. Once your account has been approved, your carfax dealer login information will be sent to your email. If you have lost this information you will need to contact carfax directly to reset the password.
How much does a carfax cost for dealers?
Carfax price for dealers is not the same for everyone. There are grandfathered plans as well as new pricing plan rates for dealers. The cost of your monthly carfax subscription will depend on your State, monthly volume, the age of your account, and other factors. Once you have applied for the Carfax dealer account a Carfax representative will contact you to discuss pricing options. arfax does not advertise the pricing models of their business subscription program publicly. Dealerships may pay $949 a month for a dealership that stocks 250 cars. Comparatively, for a 25-car lot, the price may be $399 per month.
CARFAX LIFETIME DEALER PROGRAM
CARFAX Lifetime Dealer Program both to consumers and dealerships. For consumers, it means dealing with trusted dealerships that offer reliable information and services at every stage of car ownership. For dealers, it represents an opportunity to enhance their brand visibility and build long-term relationships with their customers through continuous engagement and trustworthy services.
Significant enhancements to the services provided by select dealerships in partnership with CARFAX are explained below:
Introduction of the CARFAX Lifetime Dealer Badge: This badge is a signal to car owners that the dealership offers comprehensive access to CARFAX products throughout the various stages of car ownership, including buying, servicing, and trading in a used car.
Extensive Partnership with CARFAX: Dealerships awarded the CARFAX Lifetime Dealer status have an in-depth partnership with CARFAX. They provide customers with essential tools such as CARFAX Vehicle History Reports, showcase their vehicles on CARFAX's Used Car Listings, and utilize CARFAX for Life to assist customers in tracking their vehicle's maintenance needs through Car Care.
Comments from Industry Professionals: Tracy Affrunti, the Sales Manager at Walker Ford in Clearwater, Florida, emphasizes the benefits of being a CARFAX Lifetime Dealer. According to Affrunti, this partnership allows dealerships to maintain continuous engagement with their customers through various stages – purchasing, maintaining, and eventually selling their cars. The association with CARFAX also enhances the dealership's visibility and credibility, as CARFAX is a trusted brand in the automotive industry. Gregg Cleary, CARFAX Vice President of Dealer Business, highlights the competitive advantage CARFAX Lifetime Dealers have in the market. He notes that consumers can engage in transactions with more confidence, supported by the reliable information and services provided by these dealerships. The partnership ensures customers receive fair pricing based on CARFAX History-Based Value and regular maintenance alerts through Car Care, ultimately maintaining and even enhancing the value of their vehicles.
Official Recognition and Premium Branding: Starting from January 25, 2022, CARFAX Lifetime Dealers are officially recognized and receive premium branding across various CARFAX platforms. This includes visibility on the Vehicle History Report, Used Car Listings, Business Directory, and Car Care services.
Is there a cheaper alternative to using A carfax dealer account?
If you are looking for all the services Carfax provides for dealers your only option is to go through Carfax directly and accept the pricing plan they offer. However, if you only require carfax reports in PDF format or are willing to use other branded vehicle history reports then you can consider these cheaper options:
Bulkvin.com
cheapcarfaxreport.net
That is our carfax information pertaining to dealer accounts. Check this post in the future as we update the resources.
For more answers and details watch our complete Youtube video about Carfax Dealer Login information here: